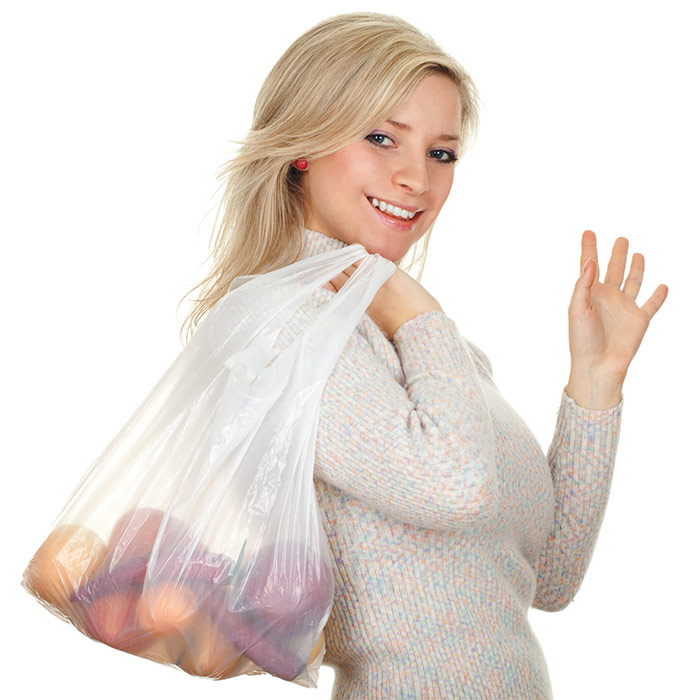 What is shopping worth if it ends up
on the ground because the shopping bag breaks?  Absolutely nothing.
Safe products
Sacme studies and produces solutions that easily transport your shopping home.  Sacme shopping bags, which are biodegradable and compostable, are in line with the EN 13432 regulation and the normal requirements of individual client use.  Environment- and consumer-friendly products.
Sacme Shopper
Sacme proposes different generic shopper solutions.  The products have been studied and optimised to answer market demands, above all for micro distribution.  They are ideal for butcher's shops, fish shops, greengroceries, bakeries, nearby markets, but also general stores.  The size and resistance of the product were studied and produced purposely for this type of use.
The shopper that is personalised for mass retail channels is like a business card.  Colours, places, sizes, functionality, are all produced according to client demands.  Sacme is the leader in Private Brand products even in the shopping bag world, collaborating with the most important chains to produce personalized shoppers.  We study and create the ideal characteristics for satisfying different requirements together with the partners.
Certification
Sacme, in addition to Vincotte certifying its shoppers, was the first to adhere to the new High Performance Bag certification from CSI in Bollate.
We offer an all-round mix of certificates which, by way of careful exams, tests and real controls, guarantee Sacme shoppers.  We protect the consumer, guaranteeing both compliance with the standard, biodegradability and compostability, and product value relating to its resistance during daily use.